KENYA: INTERNATIONAL FEMALE RIDE DAY
---
KENYA: INTERNATIONAL FEMALE RIDE DAY
---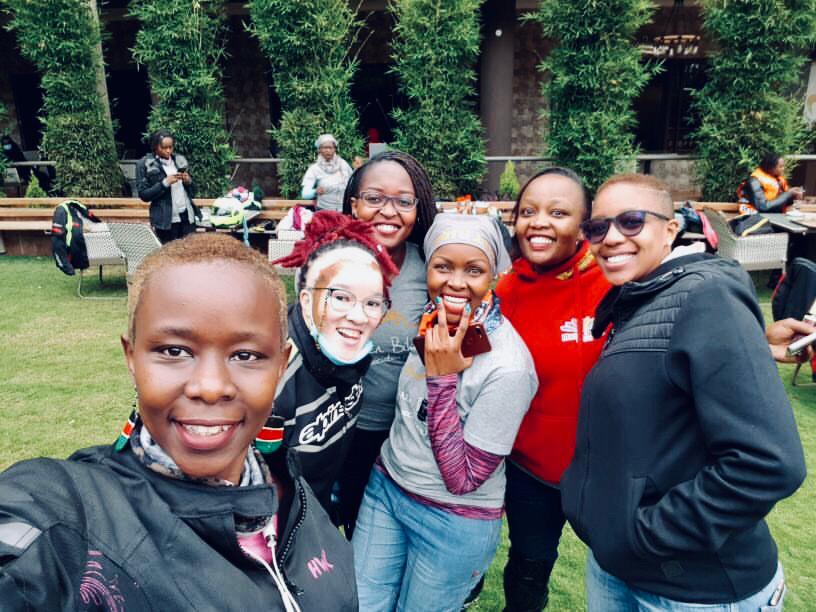 On Saturday 22nd August 2020, Women Bikers in Kenya celebrated International Female Ride Day, the world's only synchronized women's motorcycle day. Due to the Ministry of Health Guidelines in Kenya for Covid-19, we had to divide ourselves into three groups riding to different destinations in Sagana and Nyeri. It was an experience like no other – exhilarating, liberating, and fulfilling. Among other objectives, the ride aimed to promote sisterhood in the biking community of Kenya. Since we could not conduct any CSR activities like in previous years, we decided to execute a road safety campaign building awareness with other road users and encouraging them to 'SHARE THE ROAD AND LOOK TWICE FOR MOTORCYCLES'. We also managed to encourage other women to take up the sport of motorcycling during the course of the run. About 50 lady bikers and supporters came out to bond, creating beautiful memories and enjoying the open roads on two wheels.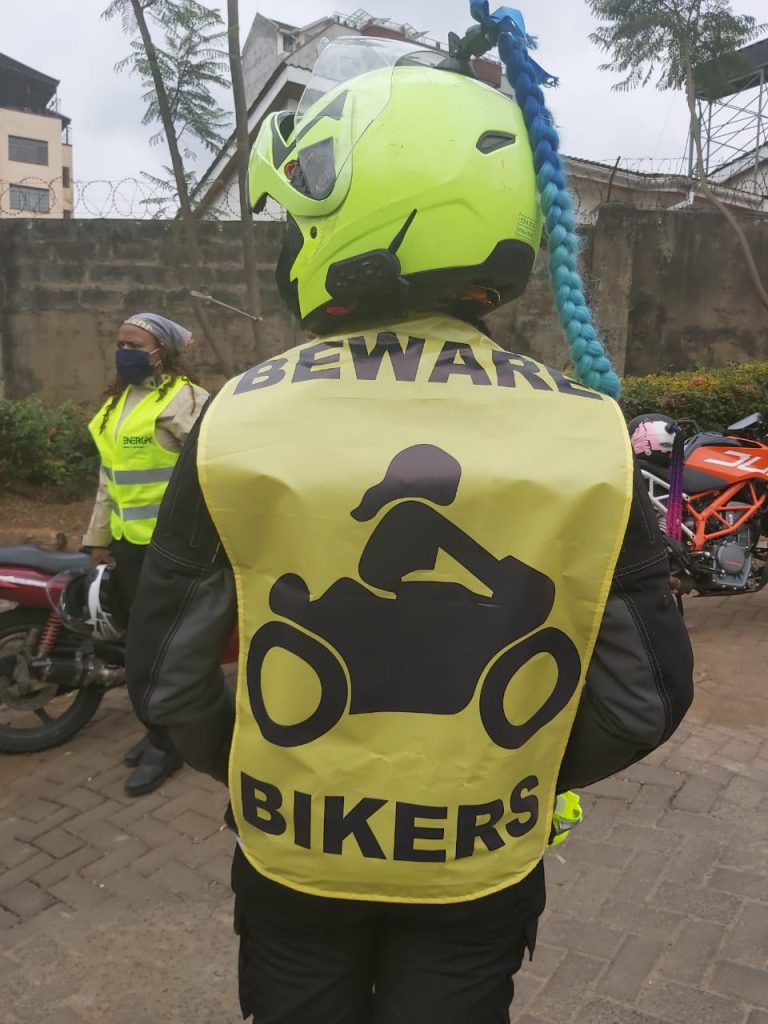 International Female Ride Day (IFRD) is a global motorcycle event that is specific to women who either own motorcycles, ride, or are interested in riding. It was initiated by MOTORESS – a global online female motorcycling magazine. The event takes place on the first Saturday of May every year but due to Covid-19 was postponed to 22 August.
In Kenya, this event has been held since 2015 with a maiden ride to Naivasha town. In the last few years, there has been an increase in the number of private motorcycle riders in Kenya, especially women joining the motorcycling fraternity. A social impact activity such as a visit to a children's home is typically an integral part of IFRD. In 2018, we marked the event by conducting CSR activities with the National Transport and Safety Authority (NTSA) and bodaboda riders on safety when riding. In 2019, over 60 women motorcycle riders and enthusiasts from different lady biker clubs' including various communities participated in a ride to Machakos County and a CSR activity by visiting and donating to Terry's Child Support & Youth Resource Centre. Terry's offers a gender-based violence (GBV) rescue and recovery center, currently housing 94 children, and provides support for 7000+ children in the community.
By: Women Bikers Association, Throttle Queens, Inked Sisterhood and Off-Road Adventure Kenya
#IFRD2020Ke
#JustRideKe
#WomenWhoRide
#RoadSafetyKe
#SharetheRoad
#StaySafe
#Motorcyclesafety
#IFRD2020
#IFRD