---
HABASHWE RACING TEAM
---
Introduction
The Habashwe Racing Team (HRT) was born in 2014 by 3 gentlemen who wanted to coordinate a team to enter an 8 hour endurance event hosted by the Moto Rider Academy in Welkom. What started as a simple Whats-App group to coordinate the team and has since evolved into a registered NGO with 38 Individuals, across all genders and different race.
Vision
Our vision is to give both adult and child an opportunity to pursue careers and goals beyond their present state of awareness. They will also have access knowledge and guidance on personal development as the current members are professionals in various fields.
We would like to see many strong black competitors in all motorsports in South Africa, as this has been evidently proven that motorsport has not really reached all equally.
Mission
There are 2 missions that we have, and they are as follows:
We want to increase the presence of black riders amongst the various events currently available in the South African Motorcycle scene. By ensuring that the talent is nurtured and a high level of coaching is affected to predominantly riders of color with no exclusion to any race provided the rider has the capability.
We want to run a consistent and sustainable motorsport development program providing underprivileged individuals with opportunities to participate in recreational and competitive sports activated to enhance their sense of self-believe, self-respect, and in such contribute to the up-liftment of their communities. We aim to use this sport as a bridge to develop a love for constant growth and learning within the sport.
Development Program
The Habashwe Racing Team (HRT) Development strategy is to mainly focus on the current racing events taking place in South Africa. The Habashwe Racing Team (HRT) as a result is attempting to participate in all racing events like, The 4 hour endurance, 8 hour endurance race, 12 hour endurance, the 24 hour endurance race and the Ultimate Superbike Champion, TT race 29 laps, and many more.
This has put the Habashwe Racing Team (HRT) in a position to introduce young riders in the racing arena as shown on the photos below:
We happy to announce that we have a black professional racer Themba Khumalo, (riding for the EMTEK racing team) currently racing at the National Super GP level, who is prepared during his spare time to provide theoretical couching and technical pointers and in assisting the development of The Habashwe Racing Team (HRT).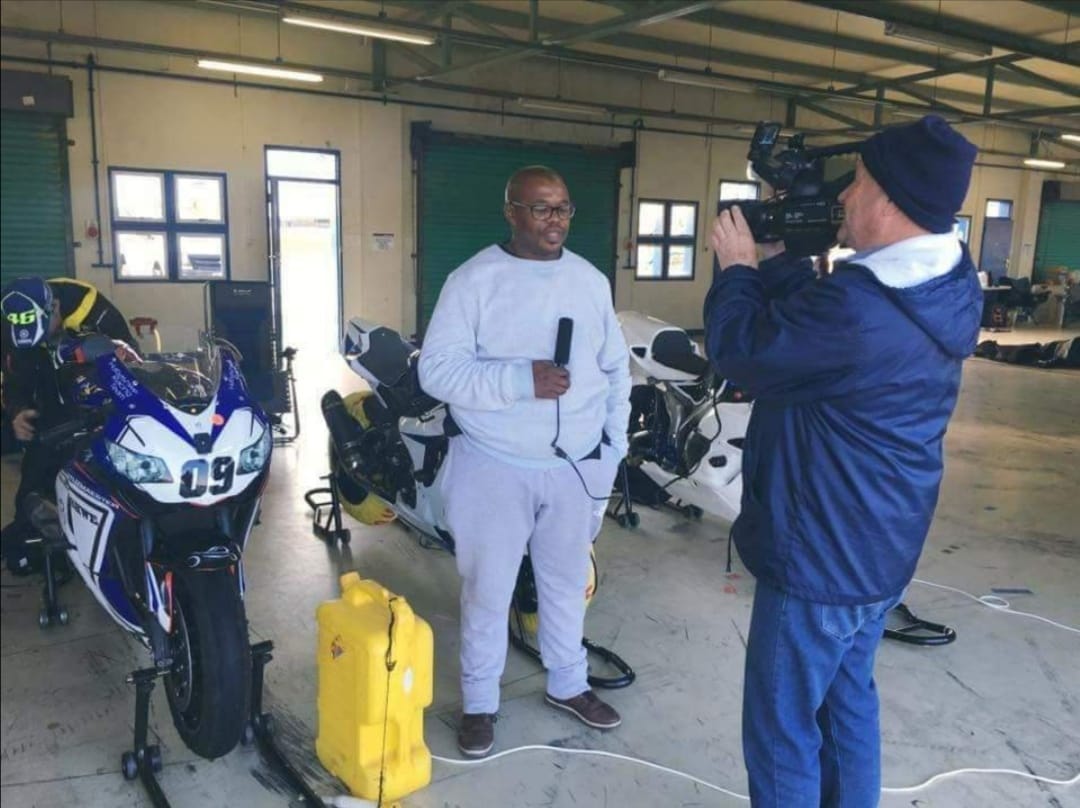 KUMESHAN (DSTV-CHANNEL 189)
The Annual 8 Hour Endurance Race at the Phakisa Speedway in Welkom is an exclusive event where only 32 teams are allowed to enter.Four riders make up a team and each rider represents the team during his or her skill level session of 30 minutes.
There are maxi mum lap times restrictions in each group, which ensure the safety of the riders as other riders with a similar skill level will join you on the track for your session.
In 2015 there were 2 black teams that entered and this year there are 5 black teams, all of which belong to The Habashwe Racing Team.
Written By: Stuza Morakile