Ronald "THE RED BARON" MY RACING ASPIRATIONS FOR 2020
Ronald "THE RED BARON" MY RACING ASPIRATIONS FOR 2020
---
It is a new year, a new championship with new goals to reach.
As the 2020 South African Superbike season kicks off in all categories, the Western Province Superbike Championship is once again my target.
After coming from a rather difficult 2019 championship ending in 2nd place, I need to turn the 2020 season into a #1 place.
I was recently approached by my old sponsors and manufacturers Kawasaki SA (KMSA) to ride under their banner again for the 2020 racing season. This came as a huge surprise as for the past two seasons I have been doing my rounds around the track on board a Yamaha R1, funded by private sponsors JP Markets and True Vine Grapeseed Products, as well as PLM Motorsports, ASAP World and a few other sponsors making it all possible for me to do what I love.
Kawasaki SA and I had a very good relationship since 2013 when I signed my first contract with them. Together we managed to win three back-to-back Western Province championships, which till today have not been matched. I loved the partnership we had and the professionalism the brand and everyone involved showed and carried out throughout the racing seasons.
Being back under the Kawasaki SA banner is a real mental boost for me, plainly because of our history together. This year I have been assigned to ride under the MAD MACS Kawasaki banner, alongside two teammates Trevor Westman and Rob Craig. This too is an exciting chapter for me as I never rode within a team with teammates as strong and competitive as this year. I am sure we will all give our best to be the fastest rider in the team.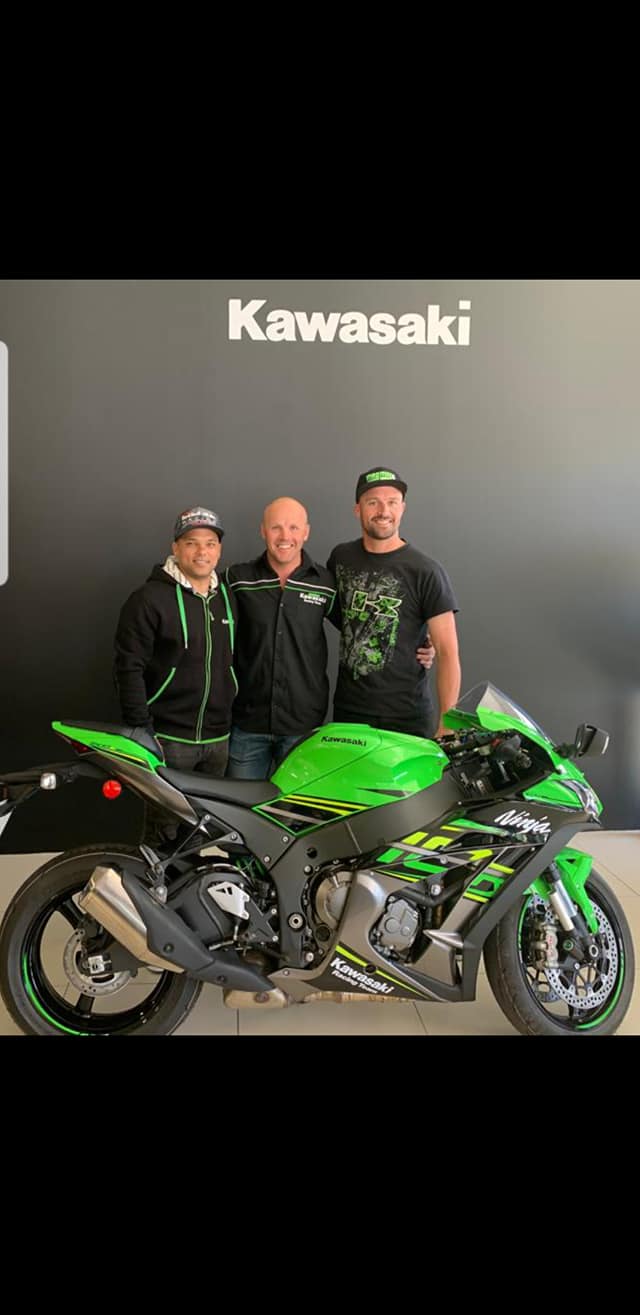 My goal for the 2020 season is to get to know and develop a bike that can not only win races and the championship, but also be the best I can be in all areas. This year is a big year for me and my team as we recently registered the Ronald Slamet Racing Foundation, an academy group driven by the passion to give back and create opportunities for the next generations to come.
Throughout my racing career, as a sponsored athlete or a private rider I have had an amazing support system, from Family, friends, my team, social media and many other platforms. This support system plays a big role in the outcome of any athlete. I am forever grateful for every opportunity I get and door opened for me to live my passion, and soon by the Grace of God take others with me so they too can live their dream.
Ronald Slamet