Desperados Mcc – Kuruman Charity Run
Desperados Mcc – Kuruman Charity Run
---
Last year, in February, a few weeks before South Africa went into lockdown, the Desperados Motorcycle Club was one of the fortunate clubs that was able to host its annual "Kuruman Charity Run." This massive charitable event is held in the mining town of Kuruman in the Northern Cape and is attended by bikers from all nine provinces of South Africa. Many of these bikers are from Gauteng and look forward to the Kuruman Charity Run as their first long-distance ride of the year, which is organized under the banner of the Desperados Motorcycle Club."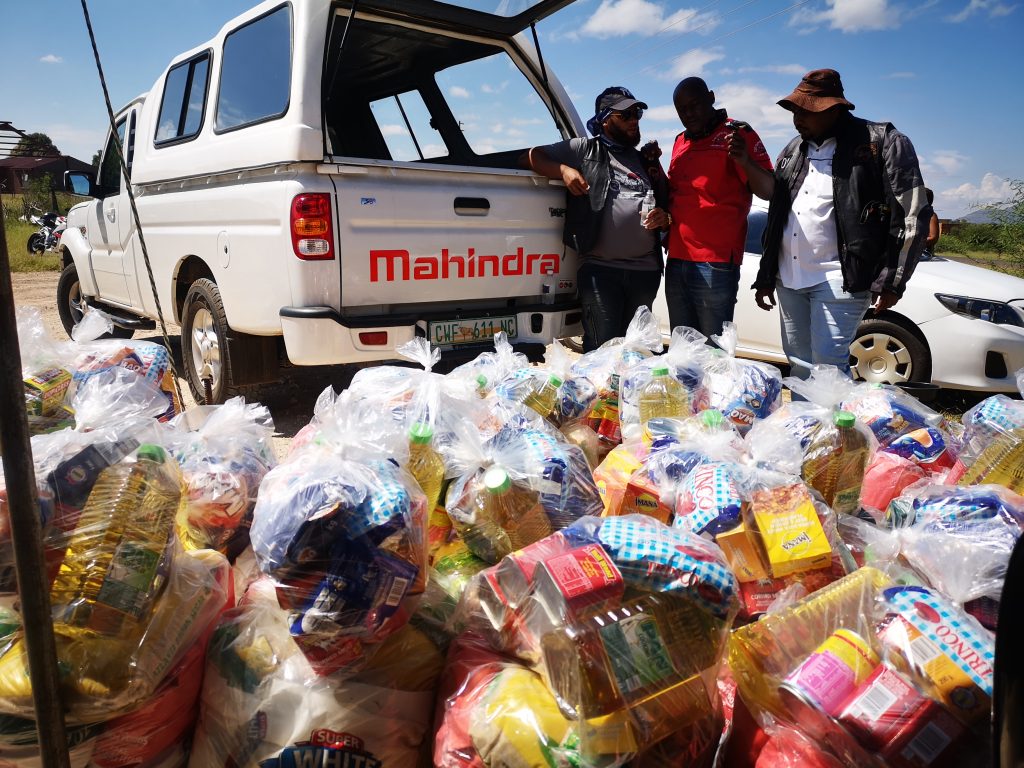 The Desperados Motorcycle Club typically holds its annual charity run in Kuruman at the end of February. Due to the second wave of the pandemic, we initially decided to cancel the event and its associated charity efforts. However, after seeing the devastating floods that affected many communities in the same area, we felt that we couldn't stand by and do nothing in the face of such a humanitarian need. As the province mobilized for relief efforts, we mobilized our members for personal contributions and were overwhelmed by the support and generosity we received. This gave us a good start, but when we approached our sponsors for additional support, most of them cited economic difficulties and withdrew. We were grateful when we finally received support from the Northern Cape Tourism Authority, with whom we have had a multi-year partnership.
Thanks to the support of our members, sponsors, and key stakeholders like the Office of the Mayor of Ga-Segonyana, the SAPS, and the NGO Golden Hearts, we were able to provide food aid to 85 families in flood-affected communities and distribute 60 school shoes to needy children. We were also joined by various national biking clubs and local bikers, who participated in a motorcade of just under 50 bikes to support the charity efforts. In accordance with COVID-19 regulations, the food parcels and shoes were dropped off at the respective wards and schools. – Desperados Motorcycle Club President, Jaison Rajan
The ride to Kuruman wasn't without its challenges, as bikers experienced all four seasons of weather on their 555km journey from Gauteng. The road conditions were particularly rough, with potholes between Wolmaranstad and Schweizer-Reneke being the size of swimming pools. We even had to take an alternate route back home via Coliny due to the poor road conditions. Despite these challenges, the purpose of the ride, which was to use biking as a way to make a positive impact on people's lives, far outweighed any difficulties encountered. The families who were left destitute after heavy rains greatly benefited from the generosity of the bikers.
After completing our charitable tasks for the day, we concluded the event at "Bikers Joint," a biker-friendly entertainment venue in Mothibistad, a nearby township in Kuruman. Despite the challenges and restrictions posed by the COVID-19 pandemic, the Desperados Motorcycle Club made every effort to fulfill their charitable obligations and showed that the Kuruman Charity Run is about more than just entertaining bikers, but also about uplifting and supporting our local communities.
Words by: Jaison Rajan