Desperados Mcc – Kuruman Charity Run
Desperados Mcc – Kuruman Charity Run
---
Last year February, a few weeks before South Africa went into lockdown, Desperados Mcc became one of the lucky clubs able to host their annual "Kuruman Charity Run". The Kuruman Charity Run is a massive charitable event hosted in a mining town of Kuruman in the Northern Cape, and attend by bikers from all nine provinces of South Africa. Most of these bikers reside in Gauteng and often look forward to their 1st long distance run of the year, which would than come wrapped in the Desperados Mcc banner.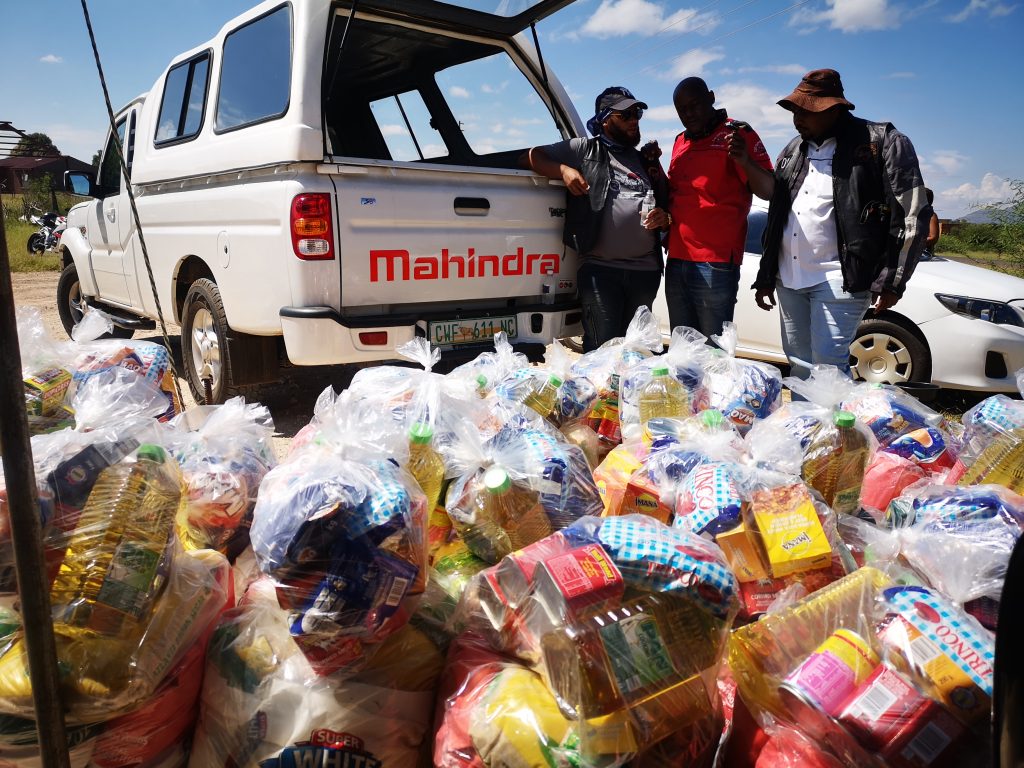 "Desperados MCC ordinarily holds their annual charity run in Kuruman at the end of February month. With the second wave of the pandemic we initially decided to cancel the event and its associated charity. However, with the devastating floods that affected many communities in the same area, we decided that we could not fold our arms and stay distant to the humanitarian need. As the Provinces mobilized towards relief, we too mobilized amongst our members for personal contributions. We were overwhelmed by the support and generosity in terms of contributions. This gave as a head starts and we approached our sponsors. Most of our anchor sponsors pulled out citing economic difficulties. We felt blessed when we finally found support from Northern Cape Tourism Authority with whom we have had a multi year partnership.
Through the support of our members, sponsors and key stakeholder like the Office of the Mayor of Ga-Segonyana, SAPS and an NGO Golden Hearts, we were able to distribute food aid to 85 families from various wards in flood affected communities. In addition to this we're able to distribute 60 school shoes to needy children. Lastly, even without an event we were joined by various National biking clubs and local bikers. We were blessed with a motorcade of just under 50 bikes who supported the charity drop offs. Due to COVID19 regulations the food parcels and shoes were dropped off at the respective wards and schools" – Desperados Mcc President -Jaison Rajan
Riding to Kuruman wasn't smooth sailing though. Bikers experienced all four seasons of weather on their 555km ride from Gauteng. Potholes from Wolmaranstad to Schweizer-Reneke were the sizes of swimming pools. Road conditions were so bad that we had to take an alternate route coming back home via Coliny. Bad weather and poor road conditions experienced that weekend became easily overshadowed by the purpose of the ride, which was to use biking as a medium to positively impact peoples lives. Families that were left destitute after heavy rains immensely benefited from the generosity of bikers.
After our social responsibility tasks were completed, we wrapped up the day at "Bikers Joint", a biker friendly entertaintment venue in Mothibistad, a nearby township in Kuruman. During these trying and turbulent Covid times, Desperados Mcc truly went out of their way to fulfill their charitable obligations. Proving that the Kuruman Charity Run is not only about entertaining bikers, but more about uplifting our immediate communities.